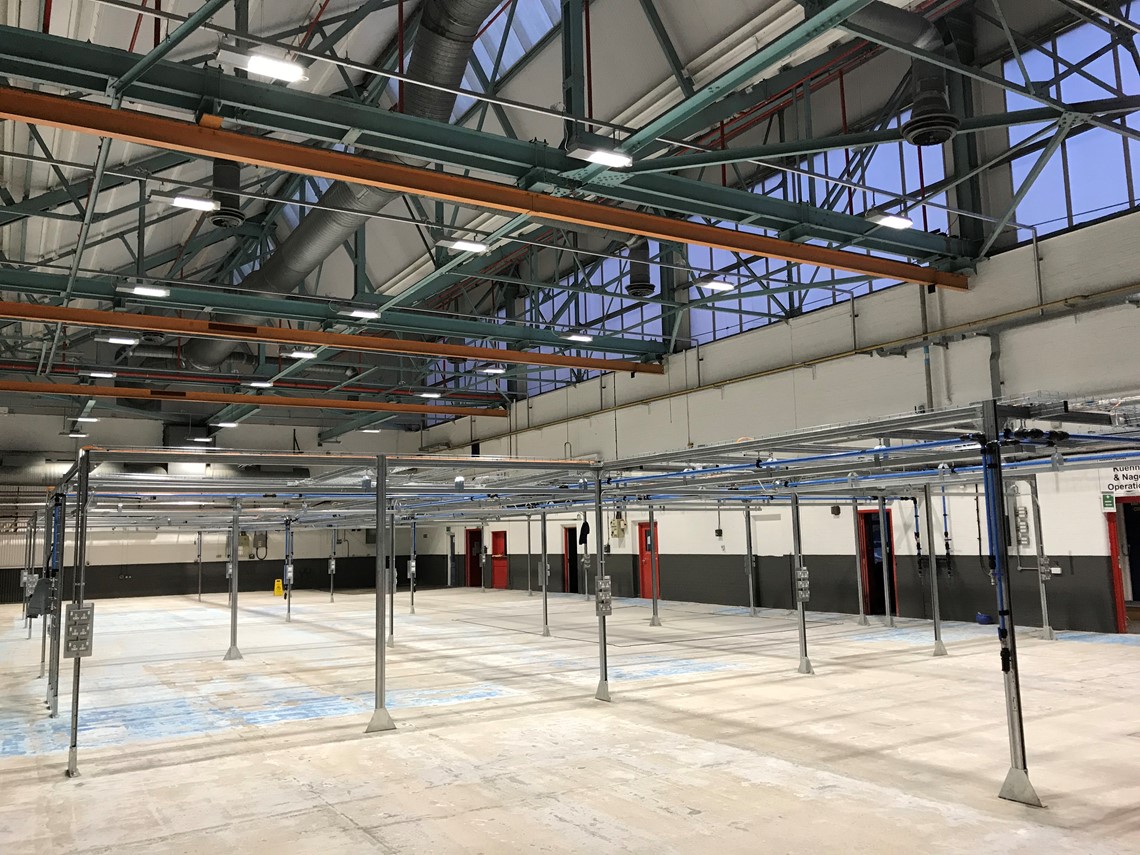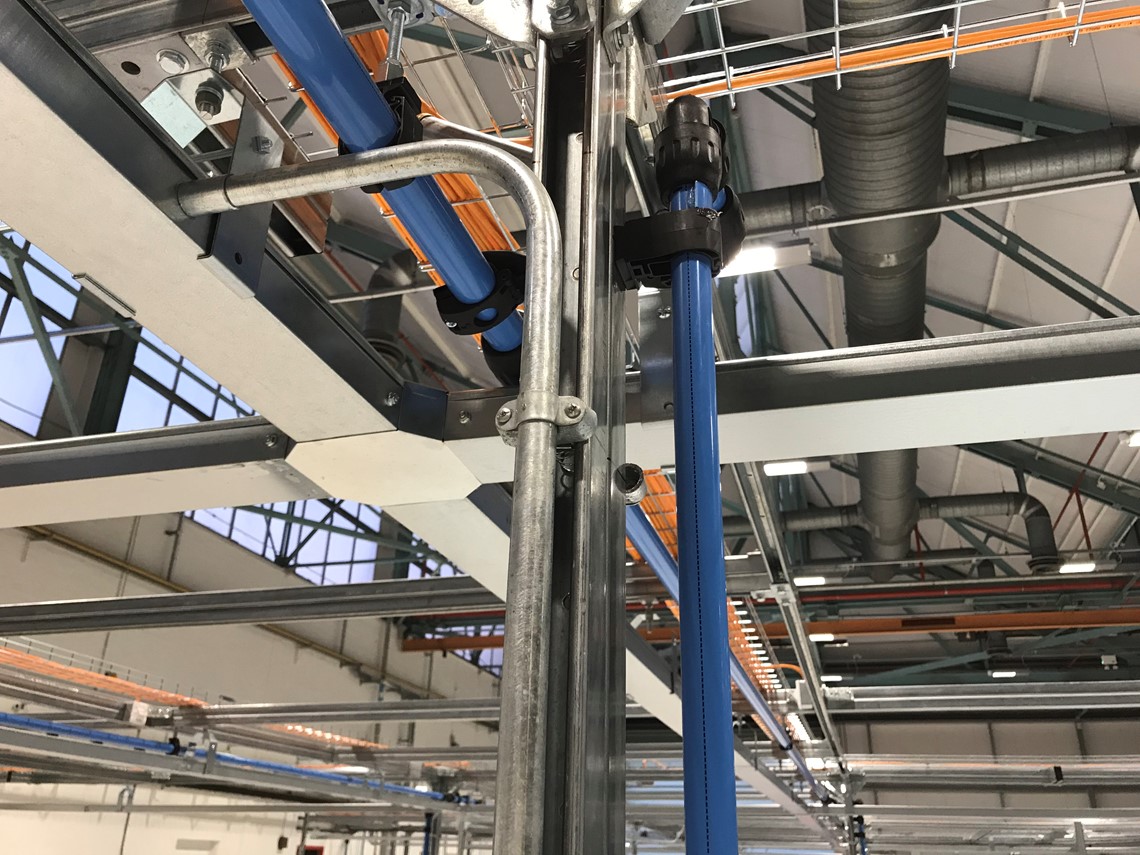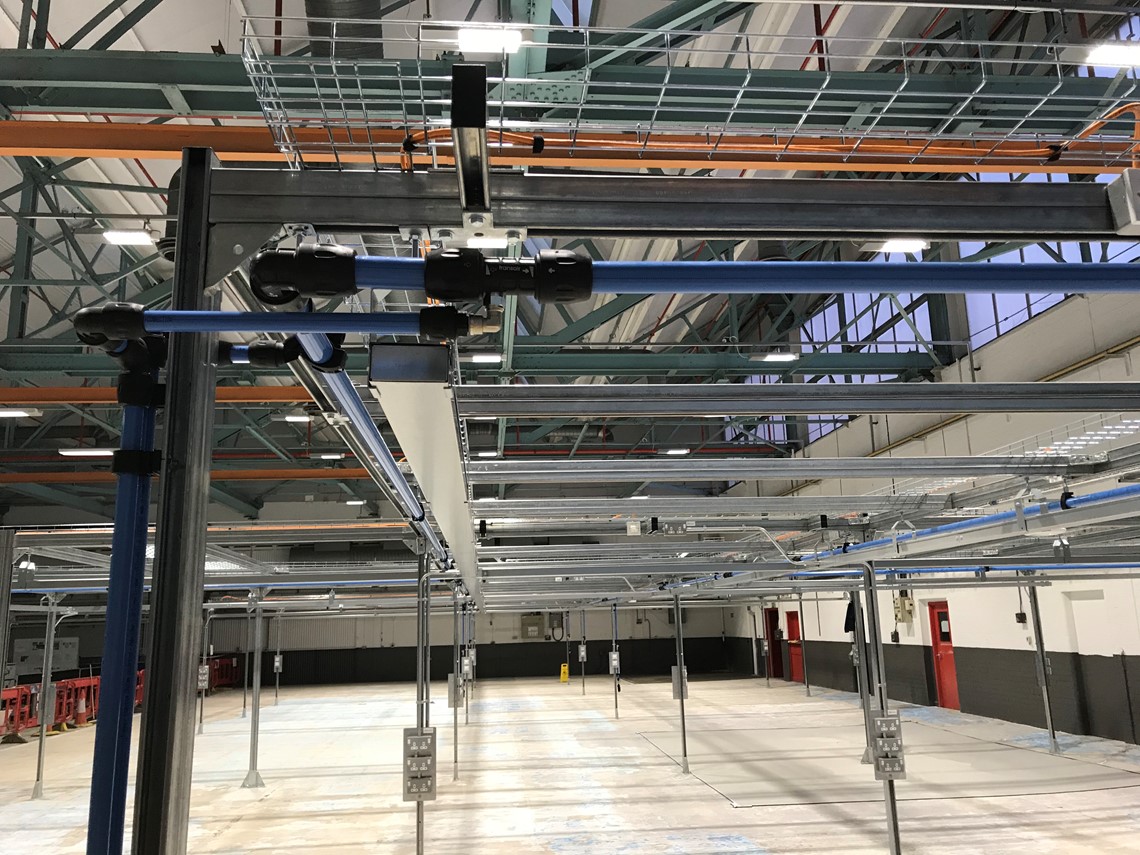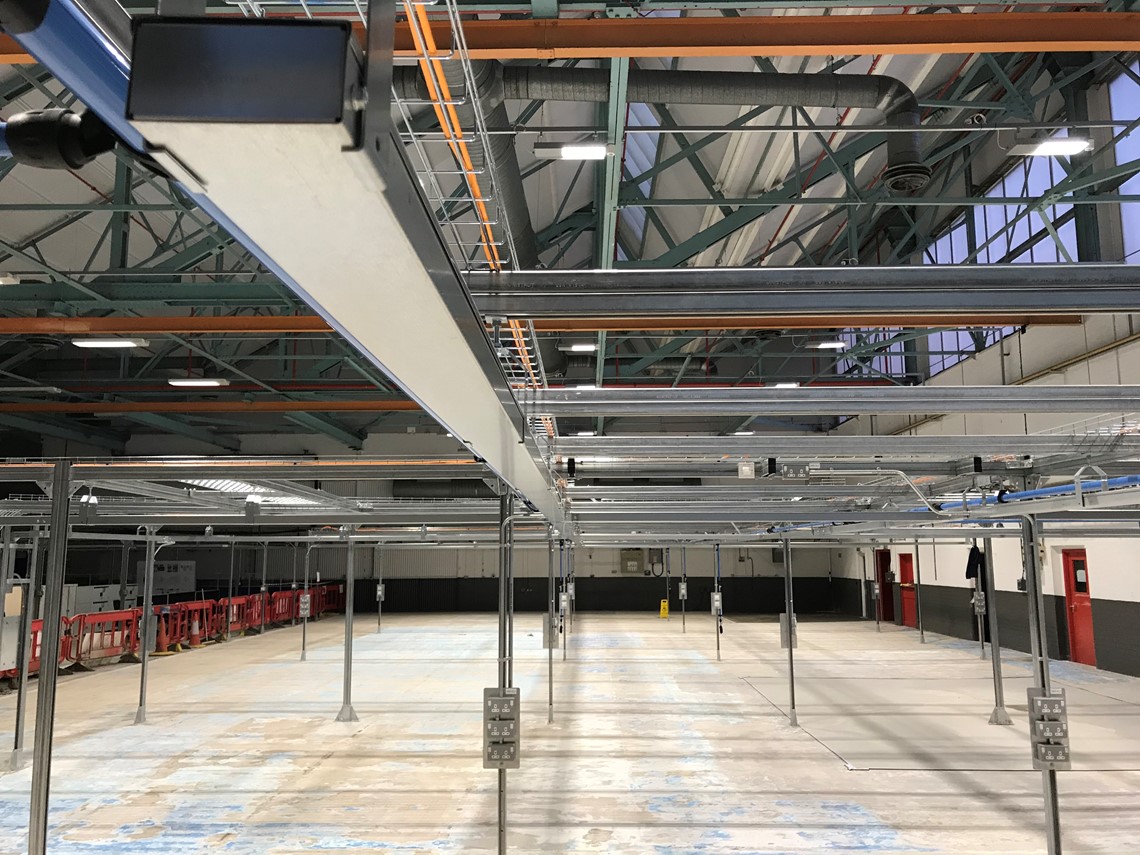 Airbus Test Facility, Filton
The project involved building the Unistrut framework to contain the Compressed Airline, and Power & Lighting containment for production & test stations for a section of the A350 wing. 
The lighting above was changed for Hi Output Thorn Hi-Pak Pro fittings to provide the lighting levels required. 
The only challenging part was ensuring the unistrut frame set out was precisely as indicated in the drawings, including heights and positioning of the sockets to meet the clients exacting  requirements. The rest is what we do day to day, Unistrut, Cable Basket, Trunking and Conduit installations.
Our Mechanical Department installed the airlines to service each workstation with compressed air. A new compressed air receiver was installed onto an existing mains airline in the building to provide the required requirements for the air tools.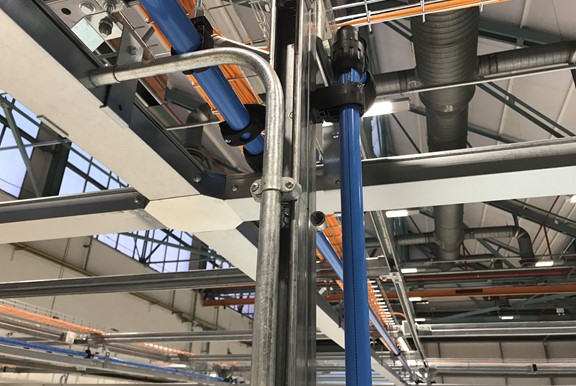 We have always found Mecsol to be a reliable, helpful and collaborative contractor. Management and site staff are always professional in their approach and consistently maintain a team player attitude. We have plans to continue using their services on these specialist projects in future.
Nigel Lewis
Airbus Filton